About
Find the dox42 D365 CE Solution in the Microsoft AppSource!
dox42 is an innovative software product for document automation and data integration – flexible, powerful, intuitive.
dox42 enables you to generate complex documents automatically and integrate data, images, tables, dynamic charts, QR-codes & text modules from various data sources like Microsoft 365, SharePoint, MS Dynamics 365 FO|AX, D365 BC|NAV, D365 CE|CRM, Databases, SAP, WebServices, Excel.
Business users can design templates in up-to-date and uniform corporate design fast and flexibly using the dox42 Microsoft Add-Ins for Word, Excel, PowerPoint. The dox42 Server or the cloud service dox42 Online can be integrated into Dynamics 365, SharePoint, websites, applications, CRM, ERP systems, workflows seamlessly.
You have questions? Ask us anything in our live chat at www.dox42.com
Join our three dox42 sessions at DynamicsCon: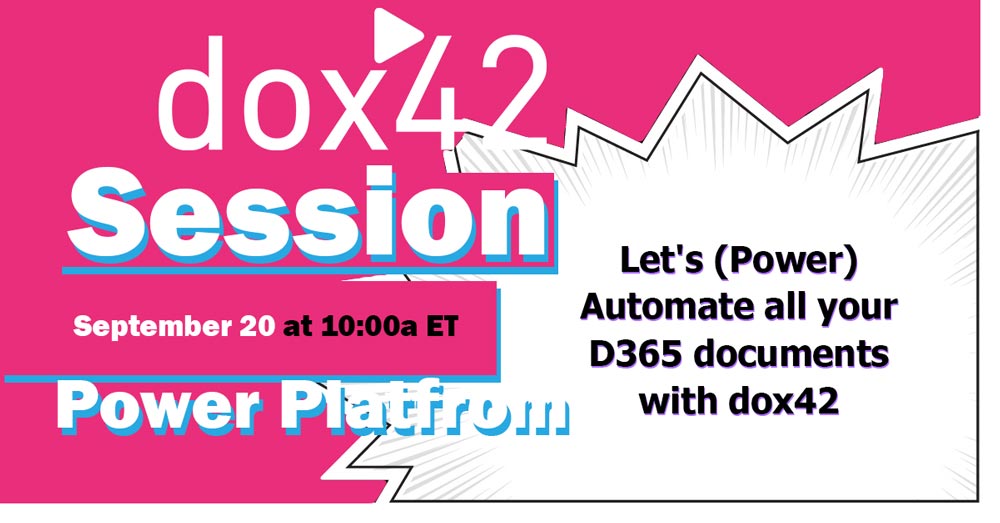 Power Platform Track | September 20, 10:00-10:30a ET
Let's (Power) Automate all your D365 documents with dox42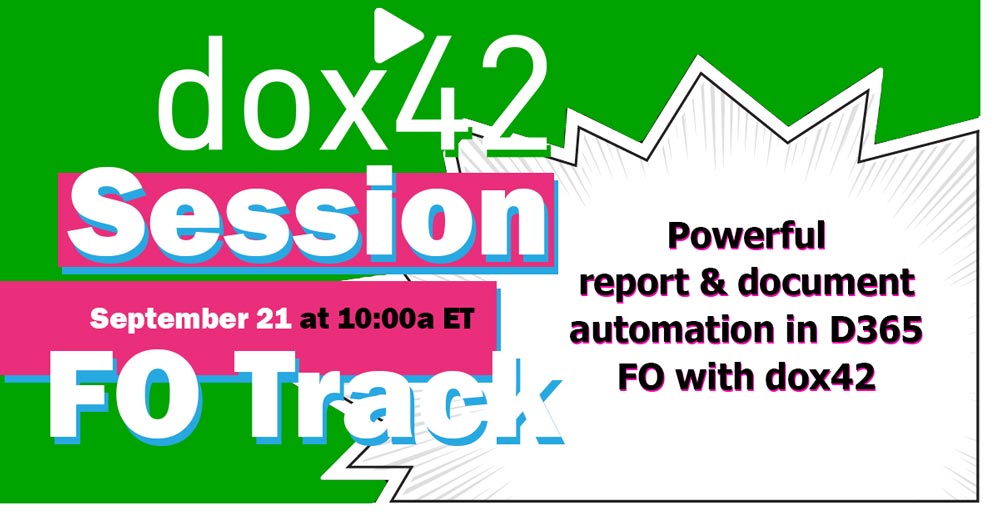 FO Track | September 21, 10:00-10:30a ET  
Powerful report & document generation in D365 FO with dox42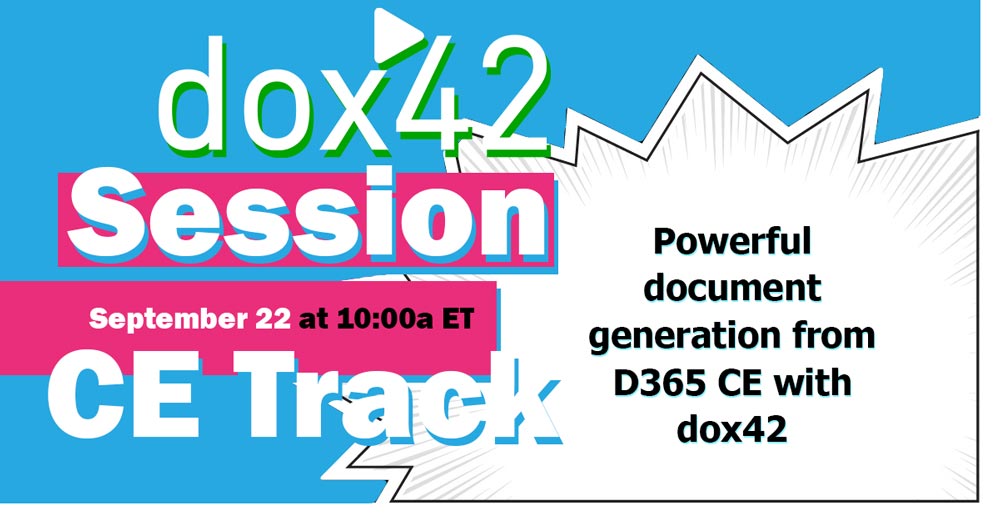 CE Track | September 22, 10:00-10:30a ET  
Powerful document generation from D365 CE with dox42

Win a lego set! You have the chance to win a lego camper van set delivered to your doorstep by answering these questions correctly: dox42 Raffle >>
Video